What it looked like
the day I signed the lease.

What it looked like at my
first Open House (October 2010).
---
In addition to the time I spend working on my own creations,
I love to teach others how to work with these materials too.
Check my class schedule (which I do update regularly)
to see if there's a class coming up soon that interests you.
Or, if there's something else you'd like to learn,
let me know if you'd like a private lesson or an on-demand workshop.
Other services (available for a nominal fee) include:
Open Studio Hours: come and use my tools at times while while I'm working too
(no specific instruction then, but no minimum time or number of people required!),
and / or
Silver Clay Firing Services: I will fire pieces for you in my kiln.
---
Though I spent years creating on a couple of TV-tray tables in my familty room,
I am thrilled to now be working in this lovely space!
This little panorama is what it looked like one afternoon in June 2012: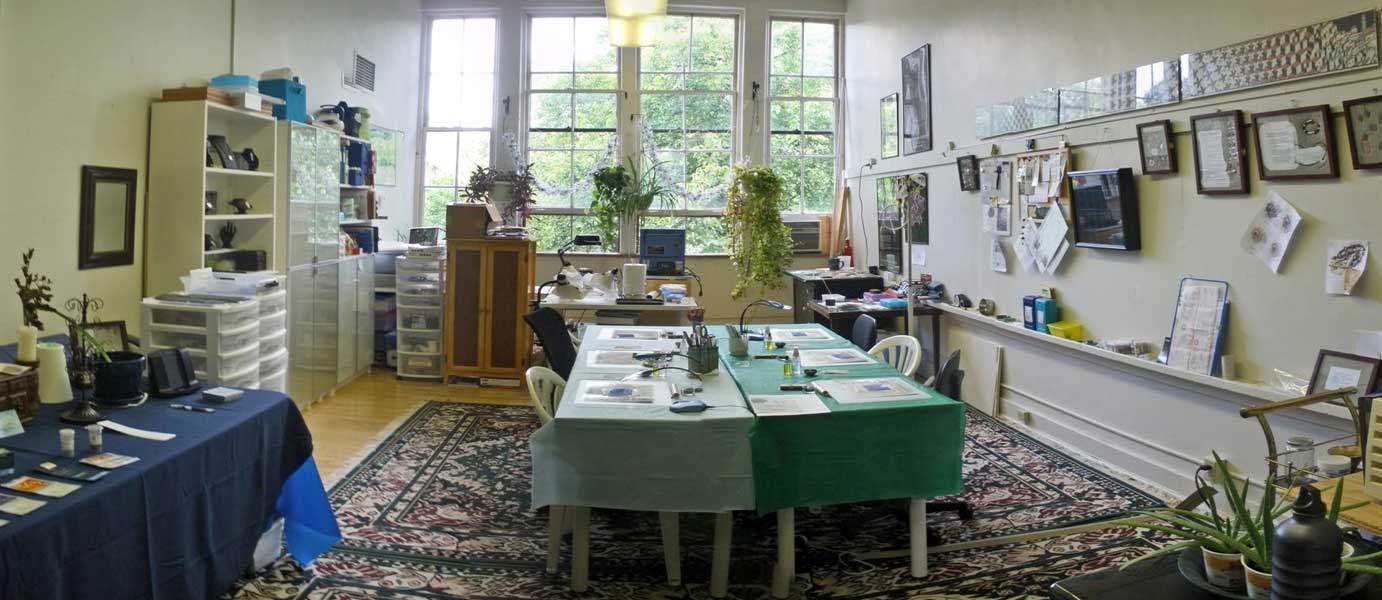 I am delighted that my studio is in a Community Center:
I didn't want a "store-front" ... where passers-by would expect you to be there every day.
I want my metal clay work to continue to be fun, to not become a chore!
Though I spend a lot of time in my studio, I like that it's in a place where people come and go.
In the winter, I schedule regular times when you can find me in this studio.
In seasons where I'm more easily distracted by gardens and other such opportunistic delights,
then you'll find me there on more of a By Chance or By Appointment schedule....